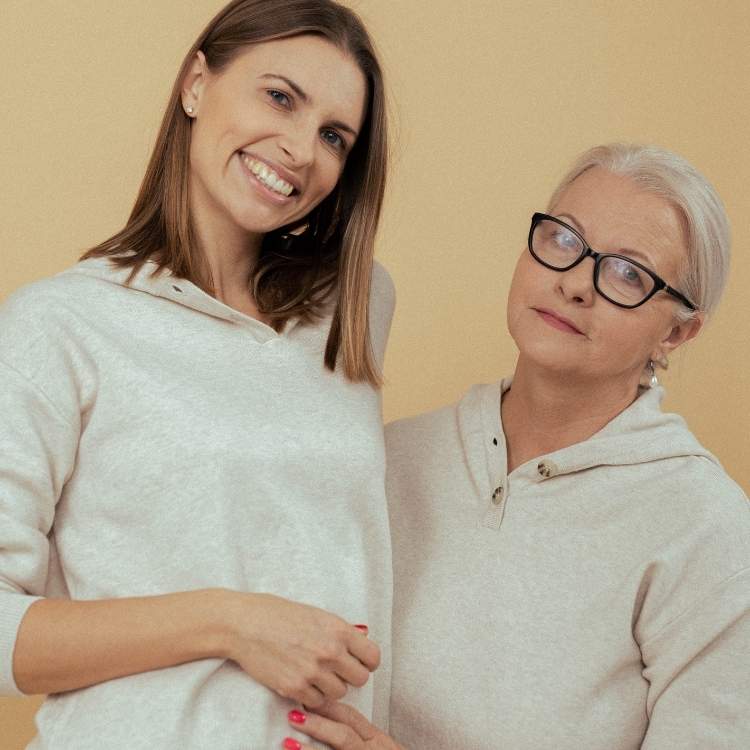 Every product in our project is meant to soothe: the rich cream – is to protect the skin against bad weather conditions, the glass packaging – is to give a sense of comfort because it is recyclable and, at the same time – biodegradable. As a family-owned business, we strive to take comprehensive care of everyone's skin. The most important thing for us is the high quality of what we do.
Who are we?
We are a small, family business managed by a mother and a daughter. We both want to have the skin in good condition, well-cared-for but not overburdened. We test all our recipes on ourselves and improve them until we find them perfect. Only then do we share the products with others.
Mission
KOI was created to make the best quality cosmetics available to most of us! So that we could feel their power without having to save money for months. Maximum concentration of active ingredients guarantees their effective action. At the same time, the ingredients are safe and skin-friendly because we make use of the benefits of nature – extracts and plant oils of the highest quality.
KOI – soothes, calms and brings relief. It's a verb that accurately describes how our cosmetics affect your skin. Maximum concentration of active ingredients ensures effective action, while natural components ensure healthy and safe care. Natural cosmetics that take care of the skin in a perfect way. They are perfect for both mum's and daughter's skin. Their effectiveness is confirmed by clinical studies. We take care of and watch over our products from the very beginning until the final version of the cosmetic is delivered to you.
KOI provides comprehensive care to keep the skin in the best condition, from cleansing to moisturising, nourishing and regeneration.
Concept
Our concept is to create cosmetics rich in active ingredients. Due to the maximum concentration of the ingredients, the product is effective and works well. Our creams guarantee comprehensive care. Plus, you can use them in a certain way, thanks to which they work well with each other even better.