All our cosmetics have unique formulas. To make our products, we use only the highest quality, all-natural and unmodified ingredients. In the cosmetics, you will find unique plant extracts of kakadu plum, liquorice, sea algae, sage, arnica and compositions of beneficial oils – avocado, sandalwood, carrot, sea buckthorn and special active ingredients such as plant growth factor, stem cells from bitter orange or the most stable form of vitamin C. We carefully choose and select all ingredients so that they meet the needs of the most demanding skin.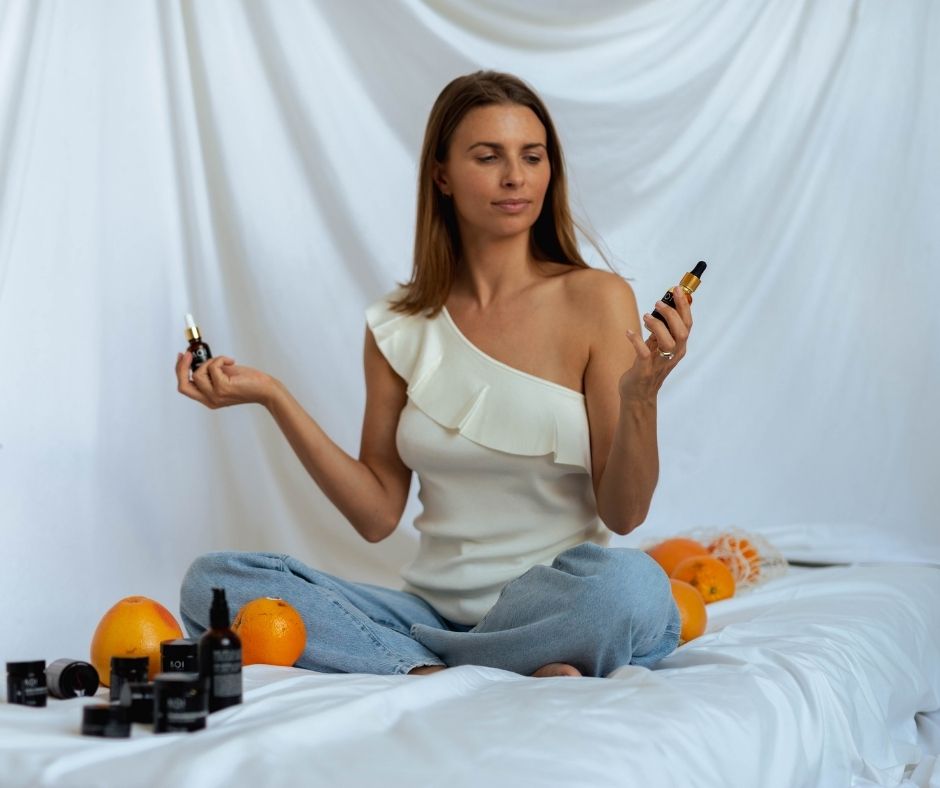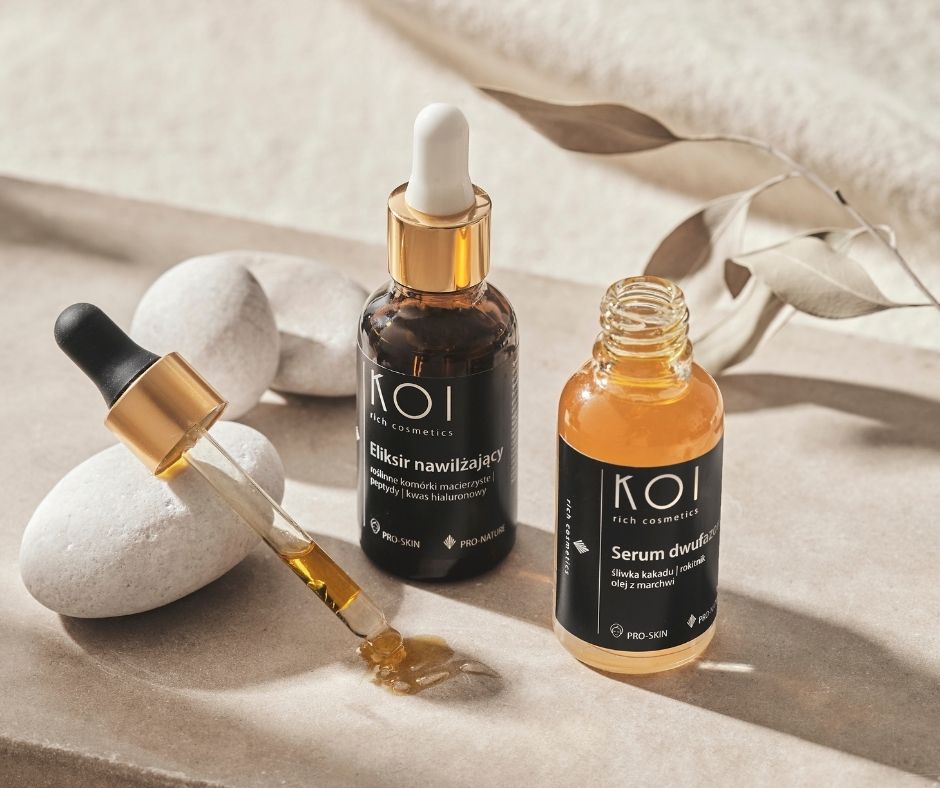 KOI cosmetics provide the best possible care. They strengthen the skin's protective barrier, supplying it with missing ingredients. Thanks to the high concentration of ingredients, the products work more effectively than other cosmetics while remaining a safe solution for any type of skin. To enjoy amazing results, all you meed to do is devote a few minutes a day to skin care.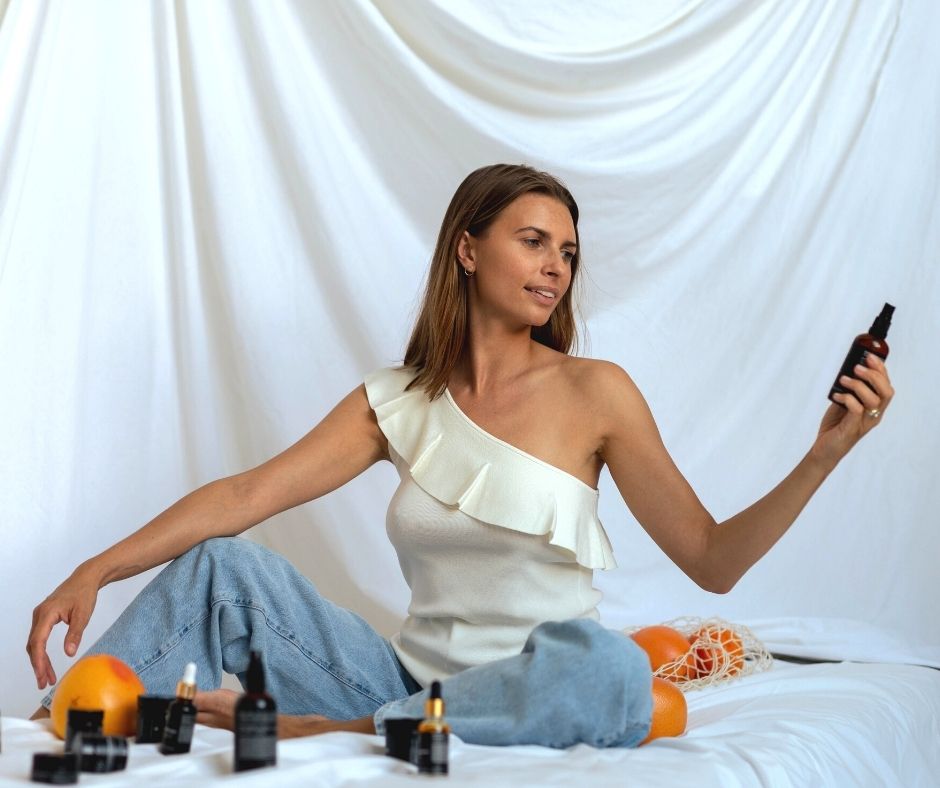 To make it easier for you, we have arranged the products into special sets, which give even better results than when used separately. Which set you choose depends on the condition of your skin, we will take care of the rest.
Elixir – luxurious deep moisturising gel

Face cream – daily soothing formula

Gentle, hypoallergenic under eye cream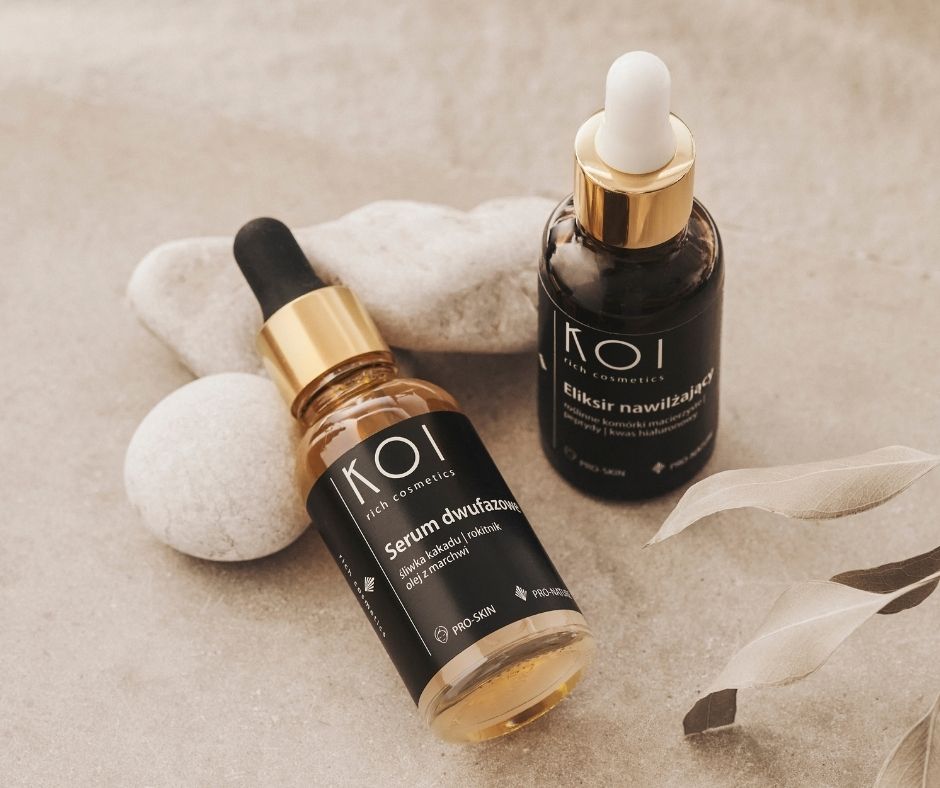 All KOI cosmetics are not only fully organic but are also packed in the best possible way – a glass, dark jar. Glass does not react with the content, does not transmit light and is biodegradable. We have also resigned from the extra cardboard boxes which, in our opinion, are unnecessary. We place all important information on the labels and on the website.
Out of concern for our planet and the environment in which we live, we try to use only Earth-friendly materials. We reuse many of the materials so they do not end up in the bin. As a company, we feel responsible for the way we act and we feel that we should lead by example.
We are pleased when you appreciate our commitment to caring for the common good. Our goal is to preserve the natural beauty.