Face care: 5 steps 5 minutes
An individual facial care programme is recommended for each of us depending on our skin condition. We have different skin, with different characteristics and problems. Don't be afraid to look at your skin. It is important how you take care of it, what cosmetics you use and how you do it. The ritual we want to introduce to you lasts approximately 6 minutes in the morning and evening. Following it, you will provide the perfect care for your skin, you will feel better. You can definitely afford it!

For "good morning" and at the end of the day, choose a micellar lotion that cleanses your skin perfectly well while moisturising it. It is gentle and incredibly effective! Use our multiple-use cotton pads, good for the planet.
A few times a week, you should use the powdery fine-grained peel. It will remove dead skin cells, all impurities and will cleanse your skin perfectly well. This step will improve the circulation. For skin of all ages.
This is the process of restoring the natural pH of the skin, which changes when you cleanse it. You may not realise how important is that stage. A tonic is not used to cleanse the face but to prepare it for further care.
Take advantage of KOI algae and basil tonic.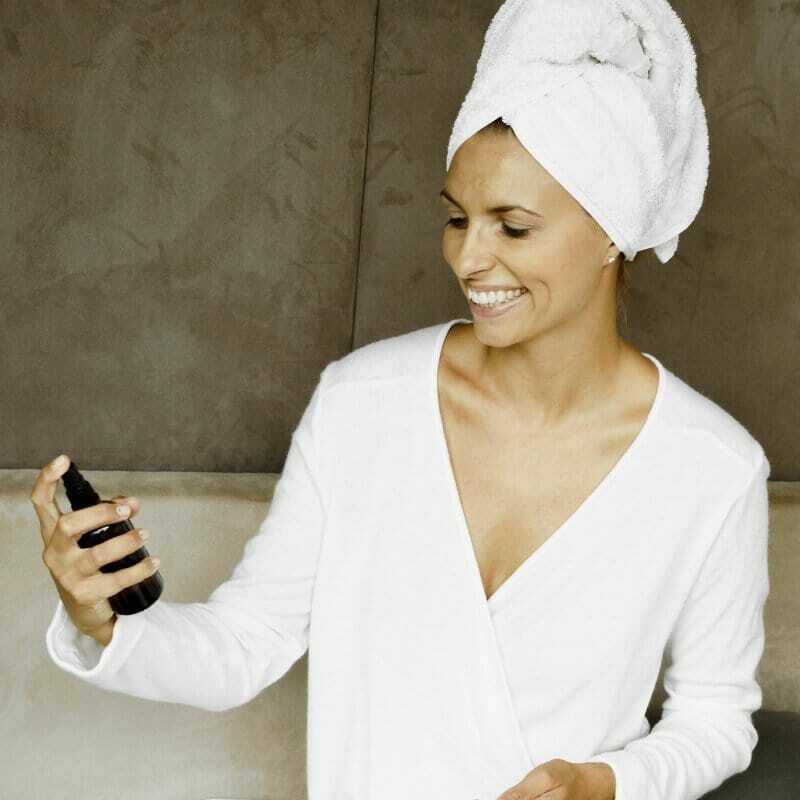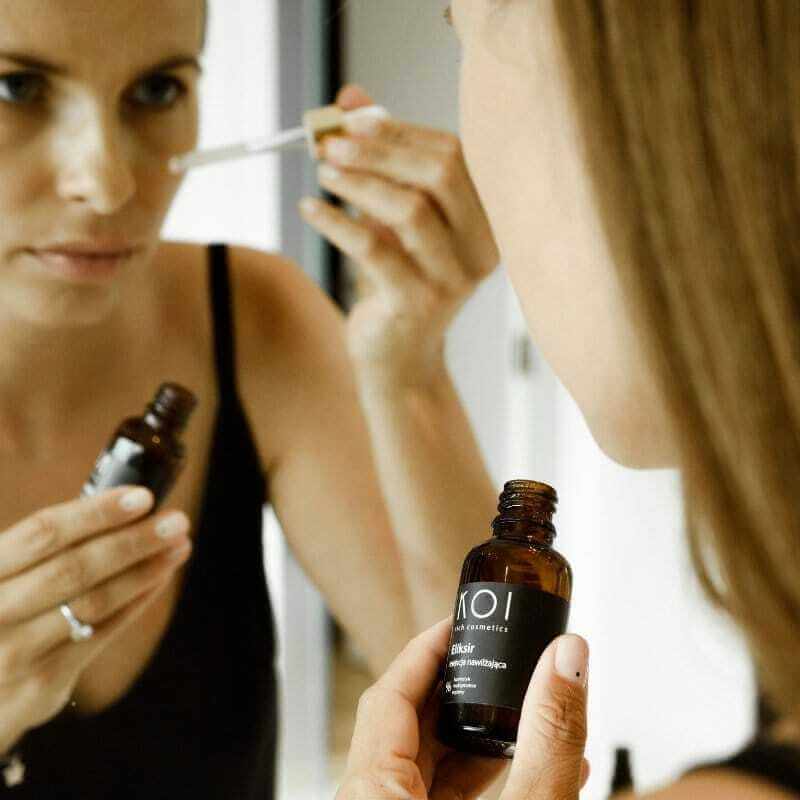 3. CONCENTRATED COSMETIC – SERUM OR ELIXIR
After cleansing and toning, the skin is ready to receive a light but concentrated elixir, essence or serum. This cosmetic should moisturise your skin well so make sure that there is hyaluronic acid, lecithin and collagen in the formulation. It won't replace cream but it will enhance its effect!
Concentrated, luxurious KOI hydrating elixir moistures the skin and stimulates the production of collagen and elastin. It has a slightly sticky texture and gets absorbed quickly. Apply it with your fingertips and rub it gently into your cheeks, forehead, chin and particularly dry areas of your skin. Then wait a moment until it is completely absorbed and apply cream.
The two-phase serum will perfectly moisturise the skin, it is transported into as many as 5 layers of the skin. Vitamins dissolved in the oil phase will nourish the skin and give it a glow. The serum contains vitamin C from kakadu plum, sea buckthorn and vitamins A+E from carrot oil.
The skin under eyes contains no fatty tissue and is extremely delicate. The cosmetic we use on the eye area must not irritate the skin. Gently pat the under eye cream in, do not rub it in.
KOI cross-linked hyaluronic acid under eye cream moisturises the skin perfectly well for a long time and reduces dark shadows.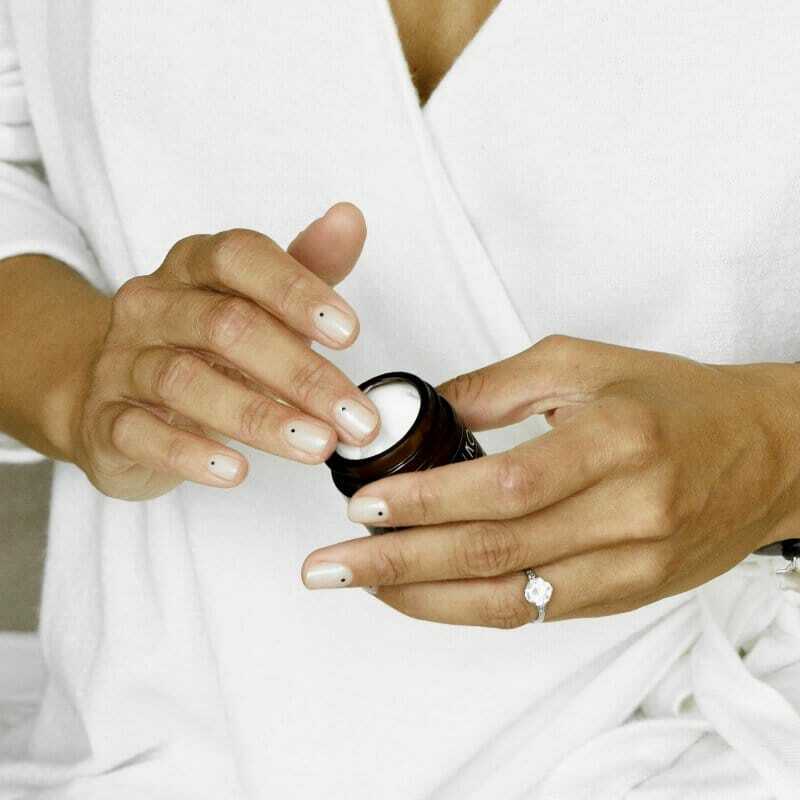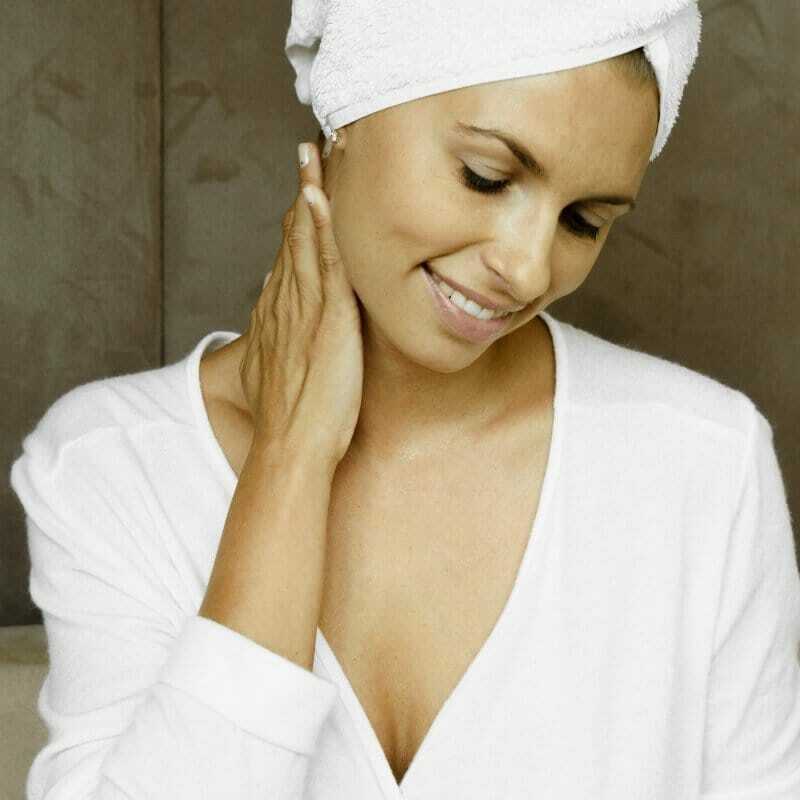 We all remember this step but it is important to choose the appropriate cream. In the KOI offer, you will find a moisturising and smoothing cream and a cream for sensitive skin. Gently massage it into your skin and let it get absorbed.
In the evening, apply KOI intensive moisturising mask which, thanks to active probiotics, will restore balance and regenerate the skin. Use it instead of cream. Do not rinse. Remember that its very rich composition can burden your skin so use it only a few times a week. At night, your skin will actively use that boon!